Type S-B1 technical specification
Dimensions:
Outer L: 6.058 mm, W: 2.438 mm, H: 2.800 mm
Inner L: 5.762 mm, W: 2.142 mm, H: 2.500 mm
Frame
R4, Steel, welded, stacked into three layers, colour RAL 9002
Isolation
WLG 039
Thickness of floor/wall/ceiling: 100 / 100 / 100 mm
Walls
interchangeable walls (14 pcs), ), trapezoidal sheet metal, RAL 9002
laminated chipboard, RAL 9010
Floor
OSB board, thickness 22 mm, 1,5 mm PVC grey marble
Electrical installation
ČSN or DIN standard, fluorescent lights 2 x 36 W, 3 sockets, switch
Window
PVC 1760 x 1115 mm with roller shutter, OS/FIX, window
and blind colour RAL 9010

Door
steel, H: 2.000 mm, W: 875 mm, outside colour RAL 9002, inside color RAL 9002
Design options of residential modules for a surcharge
– Porch Typ B2
– Forklift pockets
– DUO, TRIO Type D1, D2, T1, T2
– Painting in a different RAL shade
– LED lighting
– Electric heater
– Air conditioning
– Galvanized grilles
– Recessed outside drawers in the panel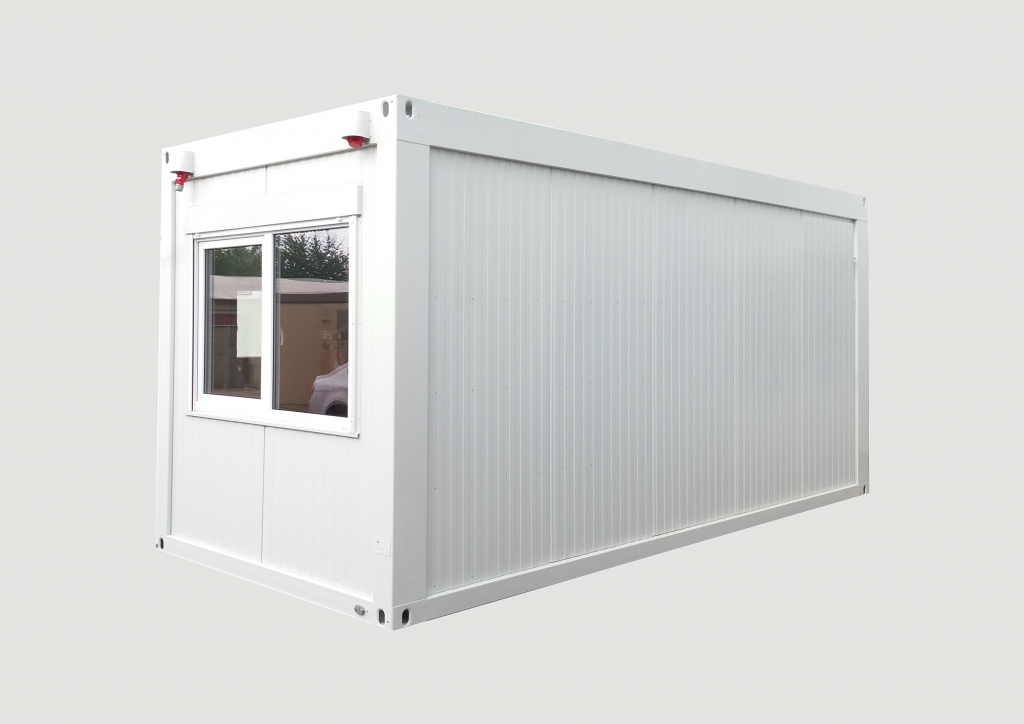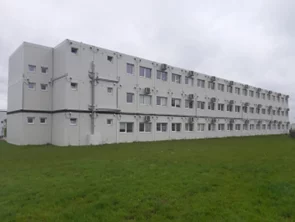 Price match guarantee!
We guarantee the lowest price on the market for our customers for the sale of our container. If you can prove a lower price for the same container, we will offer to sell you our container for the same price. The same container must be new and have the same appearance and technical characteristics.
The price match guarantee can be applied no more than 2 days after placing the order. The price match guarantee applies to prices that are or were in effect during the same period. The customer shall submit the competing offer or the specific product address (URL) where the product code, photo documentation, dimensions, and current price are visible. The product must be newly manufactured, not a stock or used product. The product may not be sold below its purchase price in accordance with Section 10 and Section 11(1)(e) of the Competition Protection Act. The price guarantee applies to the prices of competitors who operate their business in our country in a regular manner, based on the laws and taxes in force here, and who also provide warranties and service. It therefore does not apply to the prices of occasional sellers, foreign companies, or private individuals who occasionally sell the product in question. The price match guarantee does not apply to services (installation, modifications, etc.). The price match guarantee does not apply to competitors and distributors.