We offer modular buildings in three product lines:
Modular buildings are created by using one or more residential containers, which can be connected to form    a variety of building units. The use of prefabricated modules significantly shortens construction time and reduces cost. The range of applications is enormous, from building containers to sports facilities, offices or even nurseries. 
Modular buildings have no limit in their standard of design and use of any materials both indoors and on    the cladding. The final appearance depends only on    the purposes and possibilities of the builder. Without a doubt, we can call them modular houses.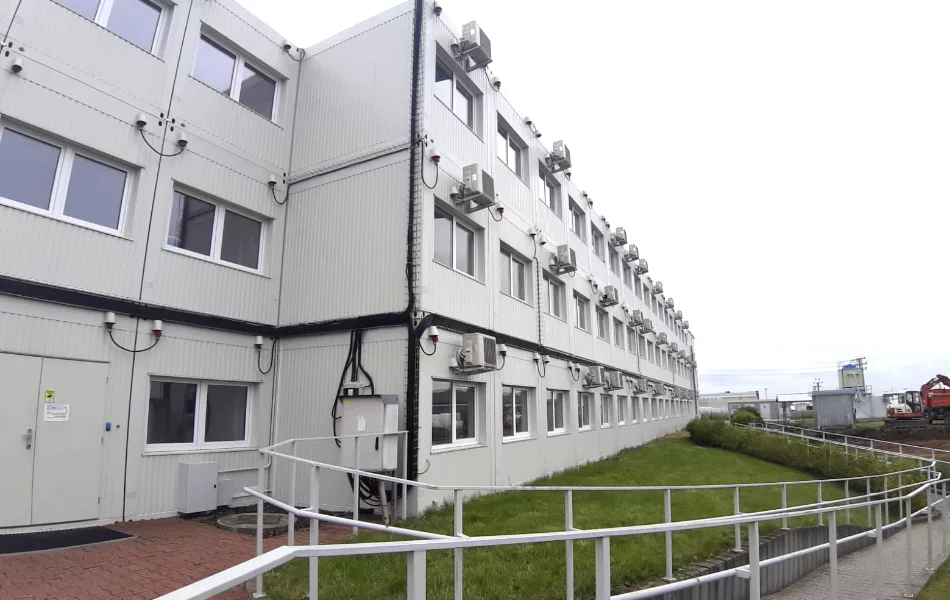 The benefits of using modular buildings:
Prefabrication
factory production with a maximum degree of completeness, while avoiding negative environmental effects. These include independence from weather conditions and considerable time savings, while at the same time carrying out earthworks and substructure on site and producing the upper construction in the factory.
Minimising environmental impacts directly at the site of modular building construction
with modular buildings, the negative impact of noise and dust during the long construction period, which are typical problems for constructions using classic procedures, are practically eliminated.
Great time savings during the actual construction process
this is due to the considerable degree of completion directly from the factory, with only finishing and assembly work taking place on site.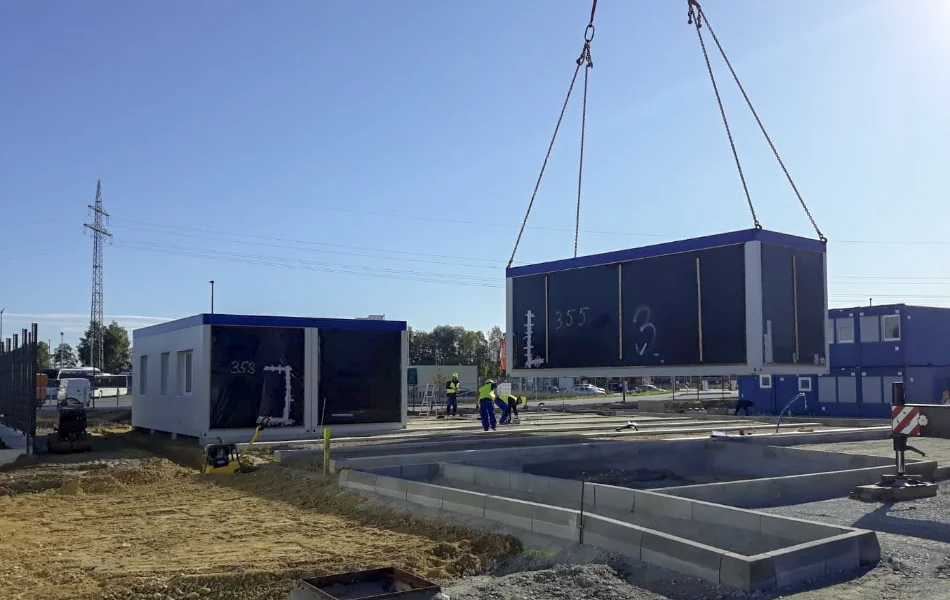 We produce and build
In addition to its own production of residential, sanitary and combined containers, WAREX is also a major supplier of modular buildings. 
Throughout its existence, it has implemented a number of projects on the Czech and foreign markets, especially civic amenities, sports facilities and office complexes.
Modular buildings are delivered in the scope and design according to the customer's wishes and of course according to the related service. Warex offers a full range of services, from finding a suitable location to handing over a fully finished building, also called a turnkey project. Of course, we comply with all parameters resulting from the requirements of fire protection, hygiene and safety.
Our customer service also includes:
The required project documentation
from the architectural study to providing the documentation
Engineering activities
leading to the negotiation of project documentation and obtaining the appropriate permits and rulings
All related construction activities
ranging from earthworks, substructure, exterior modifications, paved areas, utility connections and fencing to the final landscaping
We're just where you need us
We are an indispensable component for many construction companies, developers or other investors. We help in many places, from small villages to big cities. People need us if a bad life situation or a natural disaster occurs. Our unique feature is that we can get from place to place really fast, so we provide the help you need.
Ask us
Fast and unbound!
Are you interested in our production program, but not sure if this is right for you? There is nothing easier than to contact us. With one of our experienced dealers you will quickly find out everything you need!
Ask
WE CHOOSE FROM REALIZATIONS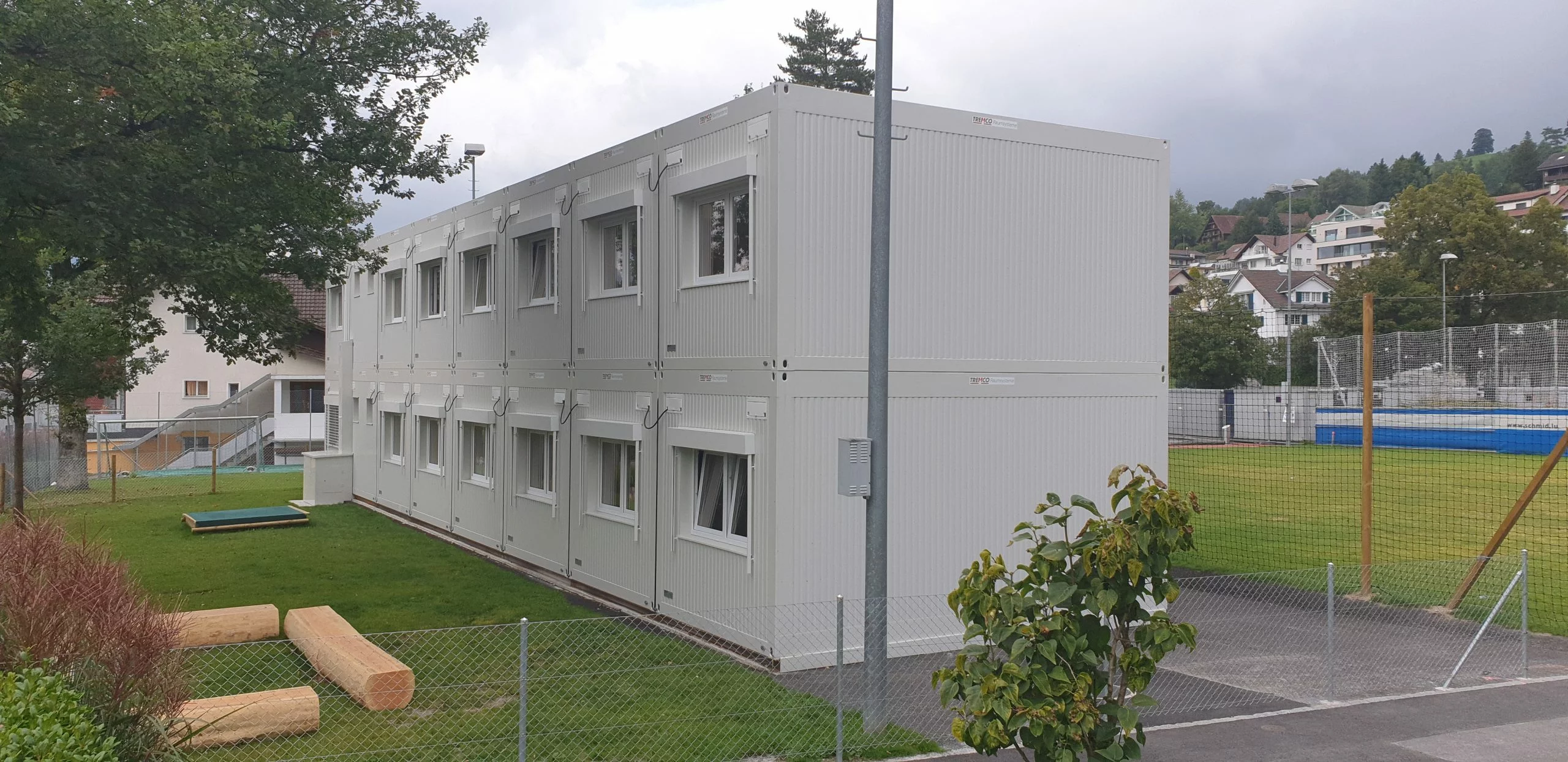 Kindergarten
Place of construction: Switzerland | Type: MODULAR BUILDINGS | Year: 2021 Place of construction: Switzerland
Type: MODULAR BUILDINGS
Year: 2021
Two-storey kindergarten with a separate staircase leading along the building. The kindergarten consists of 16 modules, including hygienic facilities. The building is built exactly to the investor's requirements.