Modulové objekty nabízíme ve třech produktových řadách
Modulová stavba vzniká využitím jednoho nebo více obytných kontejnerů, které je možné spojovat a vytvářet tak rozmanité stavební celky. Využití prefabrikovaných modulů výrazně zkracuje dobu výstavby a snižuje cenu stavby. Rozsah využití je obrovský, od stavebních buněk, přes zázemí sportoviště, až po kanceláře nebo školky a ubytovny.
Modulové stavby nemají limit ve svém standardu provedení nebo v použití materiálů jak v interiérech, tak na obvodovém plášti. Finální vzhled záleží jen na záměru a přání stavebníka.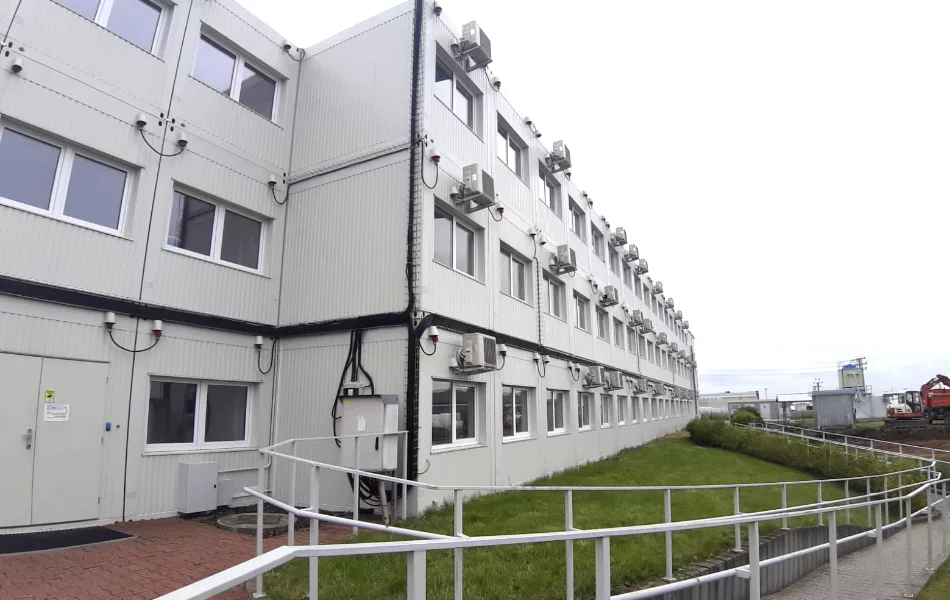 The benefits of using modular buildings:
Prefabrication
factory production with a maximum degree of completeness, while avoiding negative environmental effects. These include independence from weather conditions and considerable time savings, while at the same time carrying out earthworks and substructure on site and producing the upper construction in the factory.
Minimising environmental impacts directly at the site of modular building construction
with modular buildings, the negative impact of noise and dust during the long construction period, which are typical problems for constructions using classic procedures, are practically eliminated.
Great time savings during the actual construction process
this is due to the considerable degree of completion directly from the factory, with only finishing and assembly work taking place on site.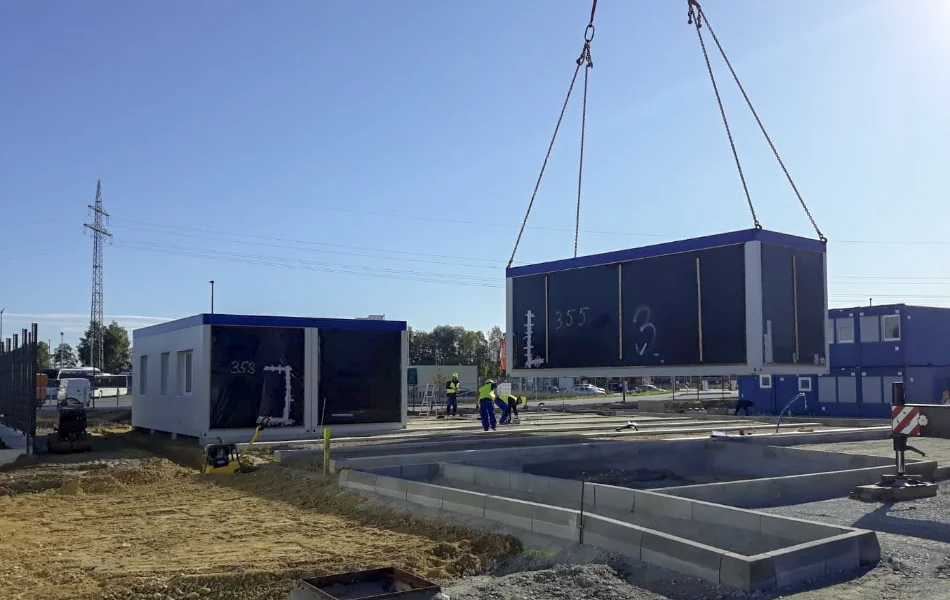 Vyrábíme i stavíme
Společnost WAREX je vedle vlastní výroby obytných, sanitárních a kombinovaných kontejnerů rovněž i významným dodavatelem modulových staveb.
Za dobu své existence realizovala na českém i zahraničních trzích již celou řadu projektů, zejména občanské vybavenosti, sportovních zázemí, kancelářských komplexů a školek.
Modulové stavby jsou dodávány v rozsahu a provedení podle přání zákazníka a samozřejmostí je zajištění souvisejícího servisu. Společnost Warex nabízí kompletní škálu služeb od projektové přípravy, až po předání dokončené stavby, tzv. na klíč. Samozřejmostí je dodržení všech parametrů vyplývajících z požadavků požární ochrany, hygieny a bezpečnosti.
Our customer service also includes:
The required project documentation
from the architectural study to providing the documentation
Engineering activities
leading to the negotiation of project documentation and obtaining the appropriate permits and rulings
All related construction activities
ranging from earthworks, substructure, exterior modifications, paved areas, utility connections and fencing to the final landscaping
We're just where you need us
We are an indispensable component for many construction companies, developers or other investors. We help in many places, from small villages to big cities. People need us if a bad life situation or a natural disaster occurs. Our unique feature is that we can get from place to place really fast, so we provide the help you need.
Ask us
Fast and unbound!
Are you interested in our production program, but not sure if this is right for you? There is nothing easier than to contact us. With one of our experienced dealers you will quickly find out everything you need!
Ask
WE CHOOSE FROM REALIZATIONS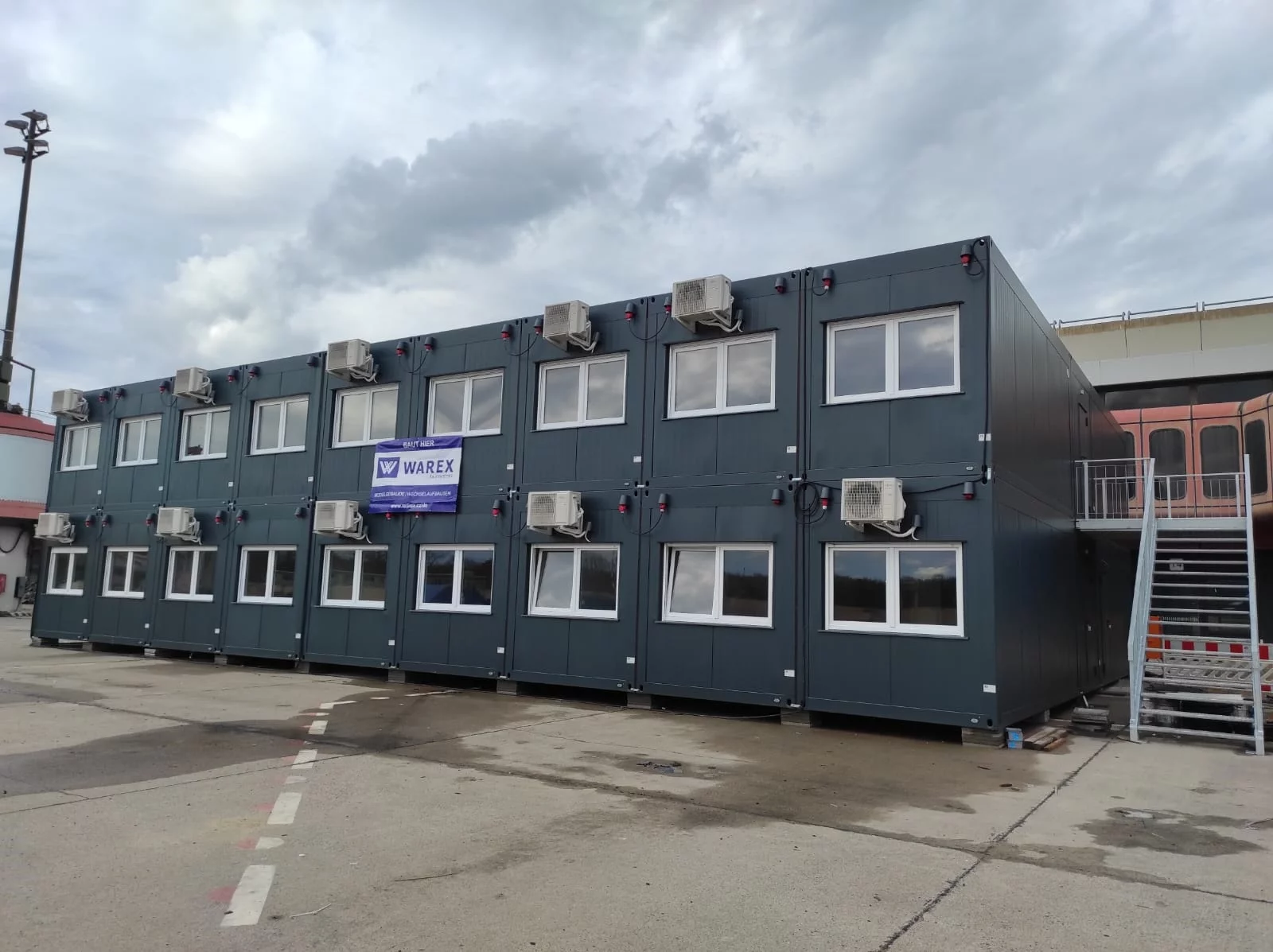 Office space
Place of construction: Germany | Type: MODULAR BUILDINGS | Year: 2023 Place of construction: Germany
Type: MODULAR BUILDINGS
Year: 2023
Realization of a two-storey office building consisting of 46 residential modules at an airport in Germany according to the investor's specifications.