Temporary buildings
It is thus possible to create a temporary building with a clear emphasis on economy according to the assignment. But it also gives the building a permanent character having a clear architectural intention that belies its modular origins.
Bigger office
It is also necessary to mention that implementing a larger meeting room or open space is not a problem. They can be created by interconnecting several individual residential modules. Modular constructions can thus create a fully-fledged office building that meets all the requirements of a modern, welcoming and functional working environment. Only the client's vision of the project is the limit.
Why choose modular construction from WAREX?
Lengths up to 10 meters, width up to               3.5 meters and height up to 3.5 meters
We implement on request fire resistence and any other technical solutions above standard design
Variability, individual solutions, customer service
Ask us
Fast and unbound!
Are you interested in our production program, but not sure if this is right for you? There is nothing easier than to contact us. With one of our experienced dealers you will quickly find out everything you need!
Ask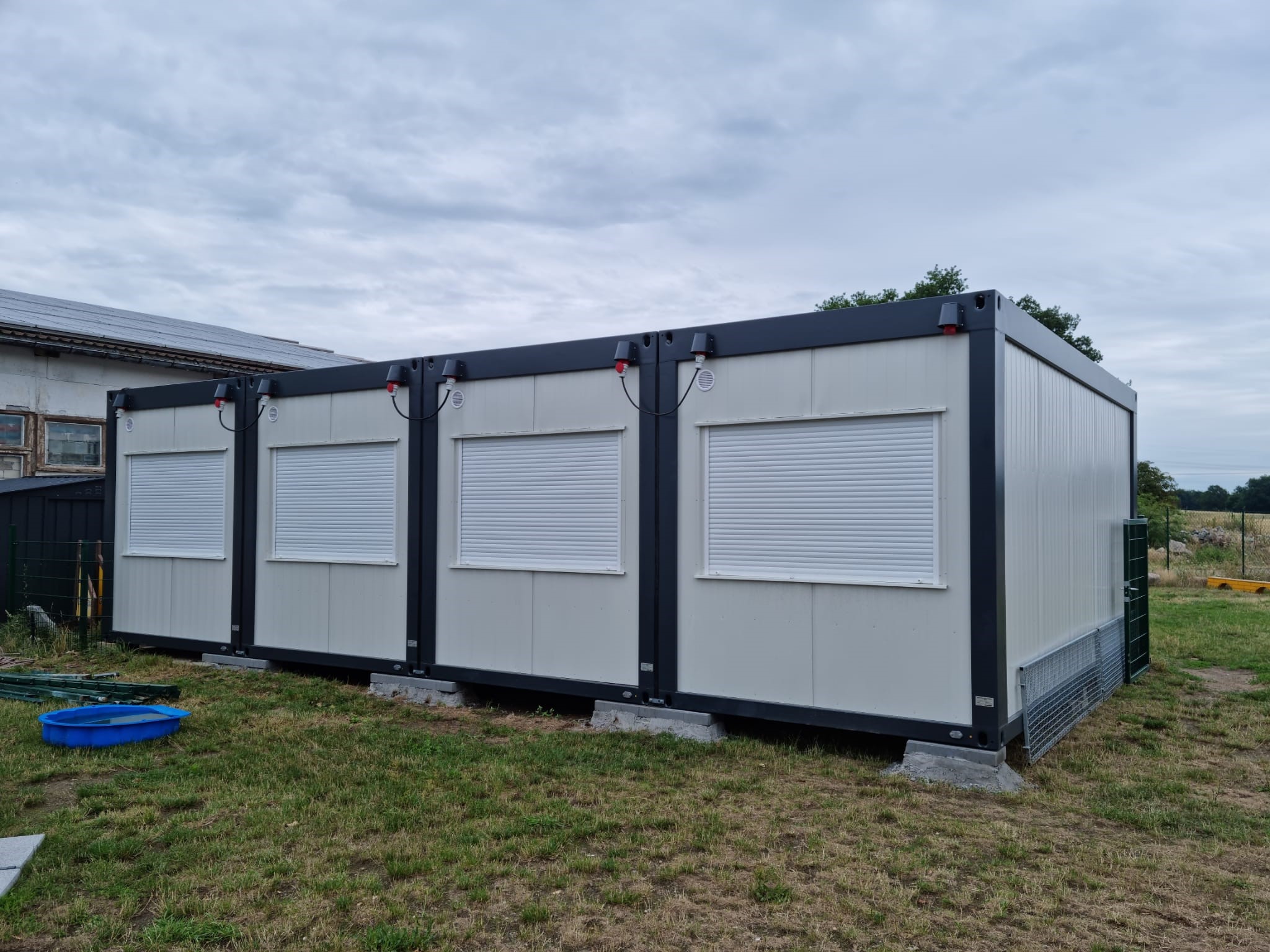 Administrative assembly
Place of construction: Czechia | Type: MODULAR BUILDINGS | Year: 2021 Place of construction: Czechia
Type: MODULAR BUILDINGS
Year: 2021
We manufactured and delivered an office set to Germany. The processing of the residential modules was carried out according to the exact instructions of the investor. It is 4 residential containers connected as open space.
More tips for modular buildings