Layout of sanitary containers
To simplify and accelerate, we have developed sanitary modules with different types of layouts. We meet the requirements for the number of people who will use the sanitary facilities, the separation of areas used by men and women and the prevailing purpose of use. The sanitary container can include a complete bathroom with a toilet, or it can be a wash room only or only toilets.
Standardized solutions
Standardised solutions include a shower container, men's toilets and women's toilets a toilet and shower container, an office with a toilet, and also a pair of containers, one of which is a toilet and kitchen, with an optional shower. All our sanitary containers in all variants meet the relevant hygienic standards.
Why choose a sanitary container from Warex?
Lengths up to 10 meters, width up to             3.5 meters and height up to 3.5 meters
We implement on request fire resistence and any other technical solutions above standard design
Variability, individual solutions, customer service
Ask us
Fast and unbound!
Are you interested in our production program, but not sure if this is right for you? There is nothing easier than to contact us. With one of our experienced dealers you will quickly find out everything you need!
Ask
WE CHOOSE FROM REALIZATIONS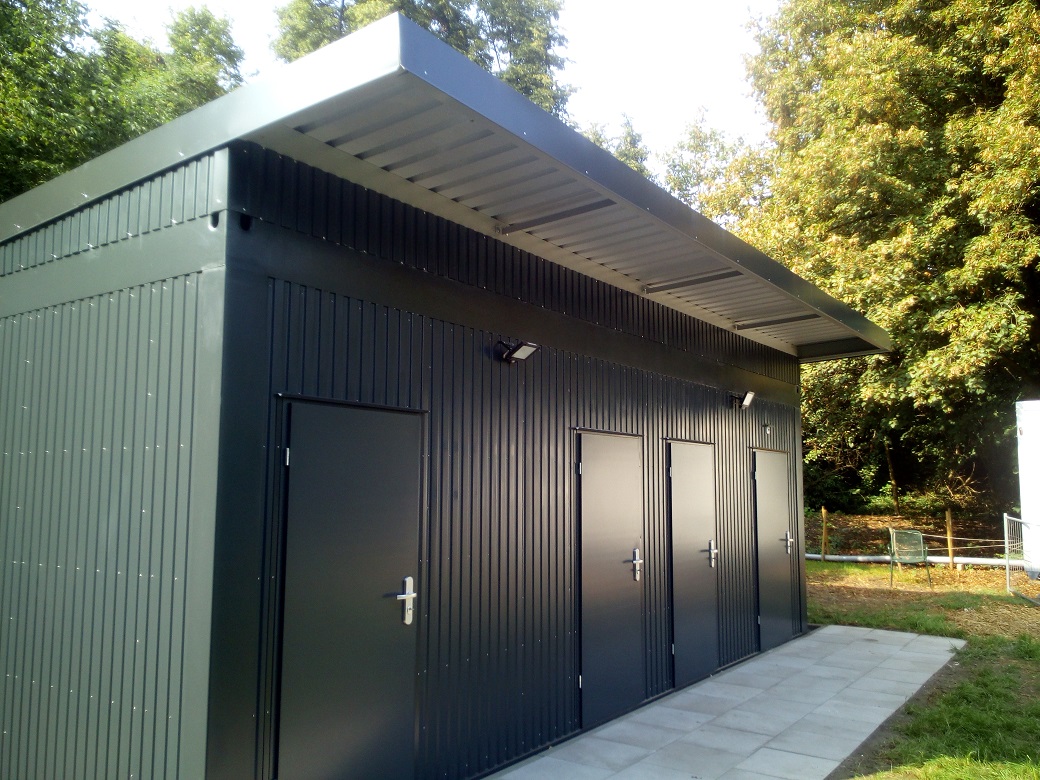 Sanitary facilities for Maximilianpark
Place of construction: Czechia | Type: MODULAR BUILDINGS | Year: 2019 Place of construction: Czechia
Type: MODULAR BUILDINGS
Year: 2019
Sanitary container, barrier-free toilet and shower included, technical room with a sink. Cold roof with overlap as a "shelter", changing tables. Men's, women's and barrier-free toilets.
More tips for modular buildings