Advantages of collapsible containers
We supply collapsible residential containers primarily to very distant destinations, such as Kazakhstan, Russia, and Sweden. One truck can transport 6 to 8 collapsible residential containers (depending on the required insulation thickness). This results in significant savings in transport costs. Assembly of collapsible containers is very simple and can be handled by the customer without our help, simply following the enclosed instructions.
Uses for collapsible containers
Collapsible containers are successfully used in the same way as ordinary residential containers. They are stackable in 3 layers, can be interconnected into container assemblies, and can be fitted with an additional façade, etc.
Why choose Warex collapsible container?
Lengths up to 10 meters, width up to             3.5 meters and height up to 3.5 meters
We implement on request fire resistence and any other technical solutions above standard design
Variability, individual solutions, customer service
Ask us
Fast and unbound!
Are you interested in our production program, but not sure if this is right for you? There is nothing easier than to contact us. With one of our experienced dealers you will quickly find out everything you need!
Ask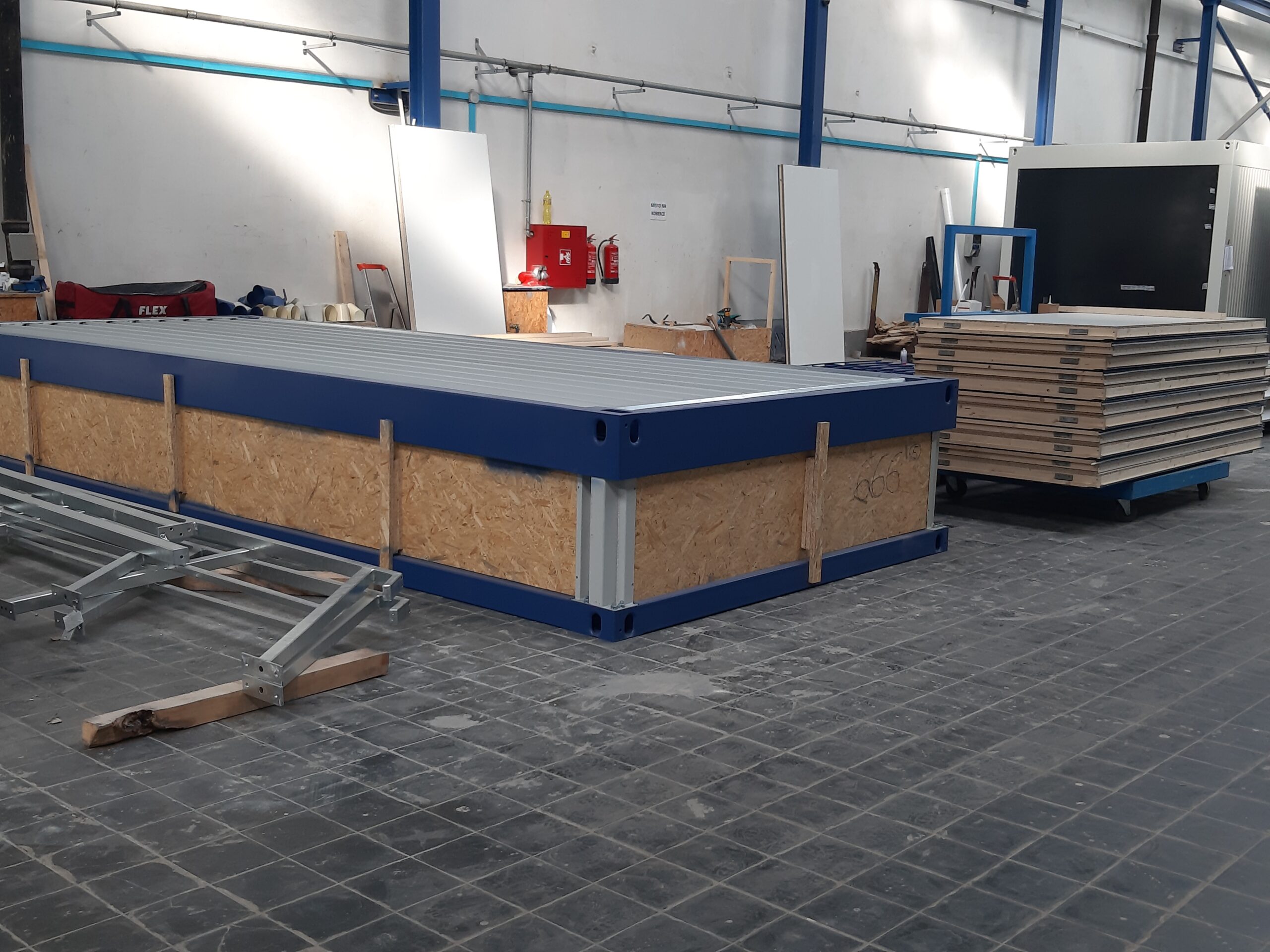 Folding container assembly
Place of construction: Czech | Type: MODULAR BUILDINGS | Year: 2019 Place of construction: Czech
Type: MODULAR BUILDINGS
Year: 2019
Implementation of a set of ten folding containers.
More tips for modular buildings