Uses of residential containers
The residential unit is a container technically adapted for housing. Often, this form of minimal housing is used as a temporary dwelling in emergency situations. For example, it allows fast accommodation of people who have lost their dwellings due to natural disasters, as well as being a refuge or a solution to an individual housing and financial crisis. Crucially, a unit does not have to remain in one place forever. With the aid of a crane it can be moved virtually anywhere. It can also be easily loaded and taken away.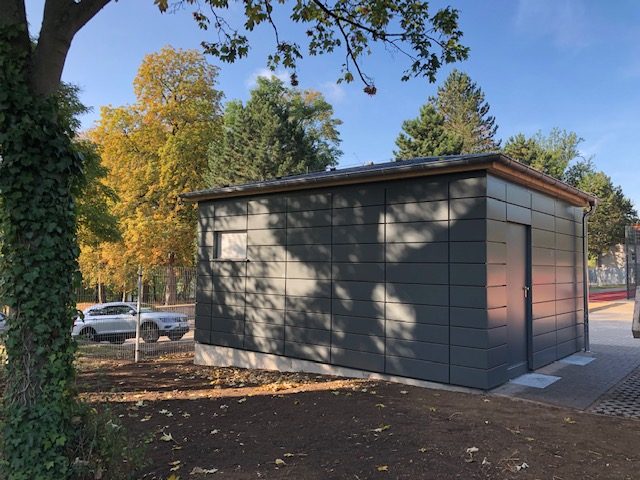 Use
The residential container is part of a modular construction system. It is therefore possible to use a single container for housing, or stack individual cells together to create modular buildings. The most well-known and basic examples of these assemblies can be seen on construction sites as temporary facilities for workers – site barracks. In most cases, building permit is not required for deployment of such a residential container – it is sufficient to notify the building authority.
Construction of a residential container
The skeleton of the residential container is usually formed by a welded frame made of galvanized steel with an extended service life. The outer shell is insulated sandwich filling. The inner side is made of laminated chipboard, for example, and from the outside galvanized sheet metal is used with a polyurethane resistant coating. The roof is also usually made of trapezoidal sheet metal. The floor is made of plywood or chipboard covered with PVC linoleum. Containers can be fully equipped with sanitary equipment, heating and lighting. Due to the gradual development in the field of modular architecture, we can now meet more luxurious variations of the façade materials and interior cladding.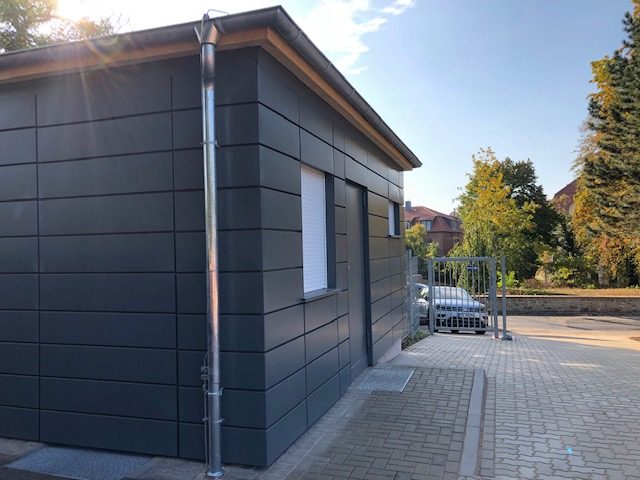 Production and transport of residential containers
Residential containers are prefabricated, and we produce them in specialised factories. With the development of computer-controlled production systems, today we use CNC machines and robots to produce modular containers. At the factory, the units are moved to the site either in the form of ready-to-install containers or in a disassembled state and then assembled on site. Handling the containers is performed with a crane, most frequently mobile cranes.
Why choose a residential cell from Warex?
Lengths up to 10 meters, width up to             3.5 meters and height up to 3.5 meters
We implement on request fire resistence and any other technical solutions above standard design
Variability, individual solutions, customer service
Ask us
Fast and unbound!
Are you interested in our production program, but not sure if this is right for you? There is nothing easier than to contact us. With one of our experienced dealers you will quickly find out everything you need!
Ask
WE CHOOSE FROM REALIZATIONS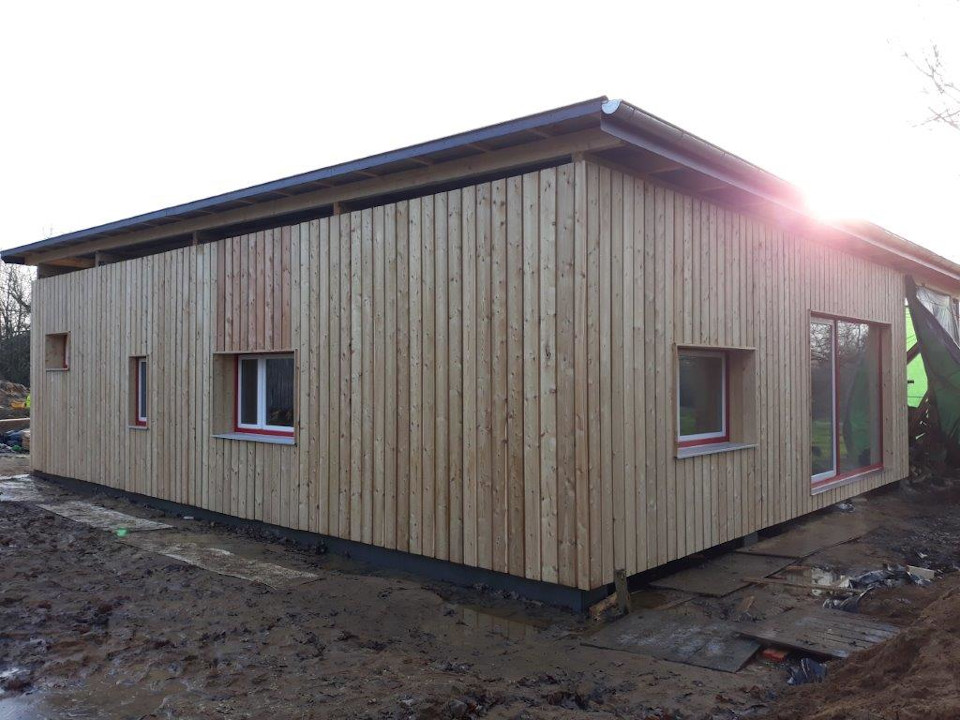 Modular Buildings – Housing module
Place of construction: Germany | Type: MODULAR BUILDINGS | Year: 2018 Place of construction: Germany
Type: MODULAR BUILDINGS
Year: 2018
Housing module in Germany. Built-up area 90m². Built from 4 modules.
More tips for modular buildings