Use
Residential modules can be used for their variability as sales stands, service or buffets, bistros, cafes, fast or street food, flower shops, etc. These stalls can be equipped with both sales or service equipment as well as installation of equipment for the preparation of refreshments. The interiors of individual stands can be adapted to the customer's needs, e.g. separate facilities for staff, separate food preparation area, separately accessible sanitary facilities, etc.
Various cladding options
Of course, there are also various cladding options. These can be ventilated facades with wooden cladding or metal cladding (Dekmetall), or with composite panels. Another option is a contact insulation system. Alternatively, leave the admitted module without additional cladding.
Why choose a residential cell from Warex?
Lengths up to 10 meters, width up to             3.5 meters and height up to 3.5 meters
We implement on request fire resistence and any other technical solutions above standard design
Variability, individual solutions, customer service
Ask us
Fast and unbound!
Are you interested in our production program, but not sure if this is right for you? There is nothing easier than to contact us. With one of our experienced dealers you will quickly find out everything you need!
Ask
WE CHOOSE FROM REALIZATIONS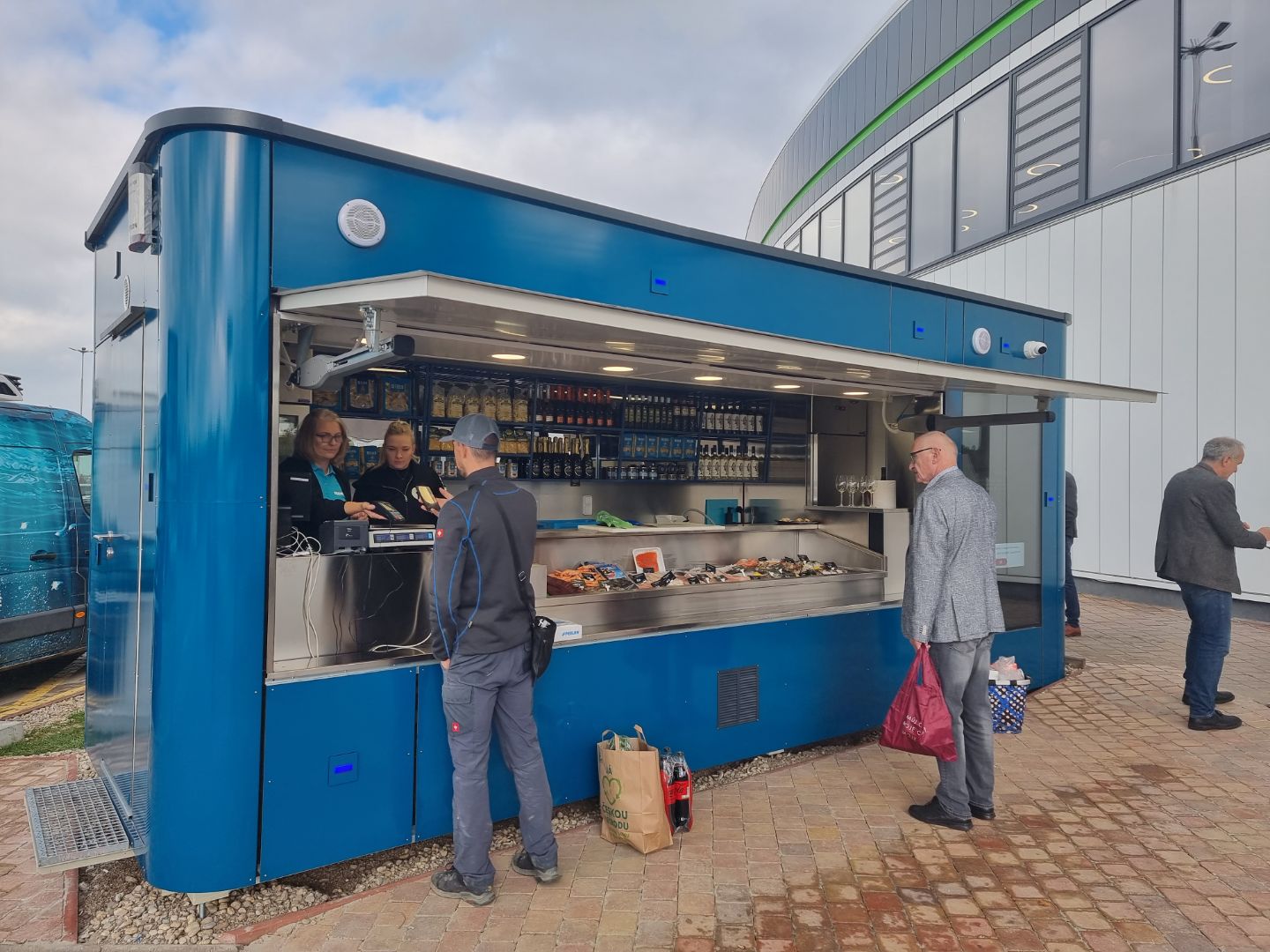 Fish shop
Place of construction: Czechia | Type: MODULAR BUILDINGS | Year: 2022 Place of construction: Czechia
Type: MODULAR BUILDINGS
Year: 2022
Shop for Ocean48, a company that sells fresh seafood.
More tips for modular buildings