Construction of storage containers
A storage container is actually a mobile storage space. If you need to store something here, but somewhere else tomorrow, you can simply load it and transport your warehouse. The frame of the storage container is welded from high-strength steel, the floor is made of steel profiles covered with grooved sheet metal or plywood, the walls are made of profiled sheet metal, the roof is made of steel profiles.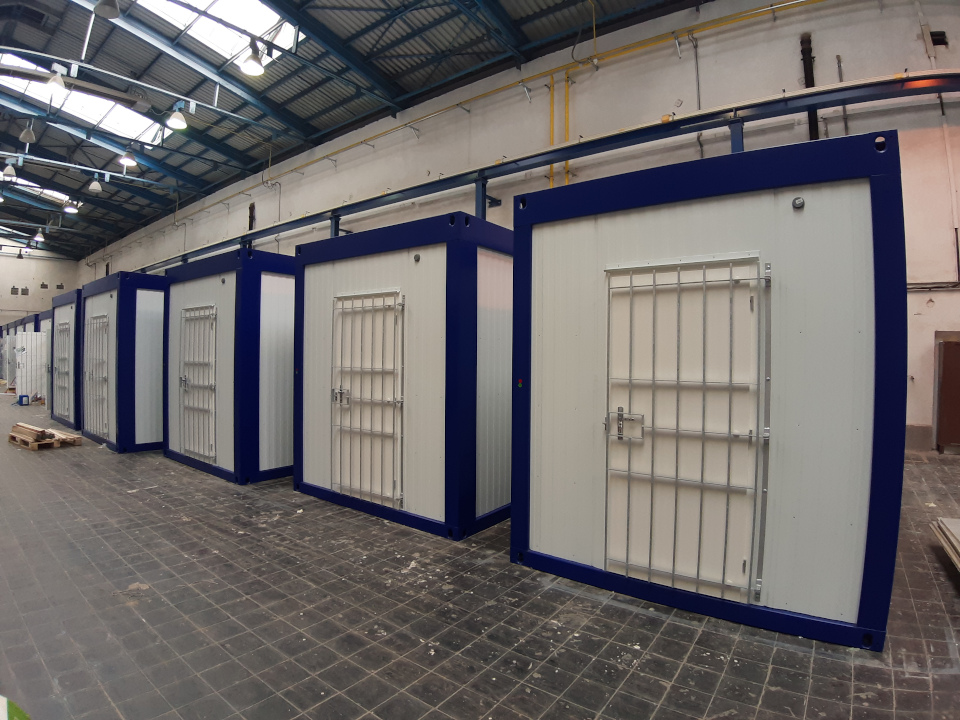 Standard
The storage container has standard double-wing door located in the front. It is also possible to place a single-wing entrance door, or a window in the side of the container, as well as a ventilation grille, wiring inside the container and other optional equipment on request.
Dimensions
We produce storage containers in many dimensions. The length of the container usually ranges from 2 to 6 metres, but we can produce other dimensions, exactly according to the customer's requirements.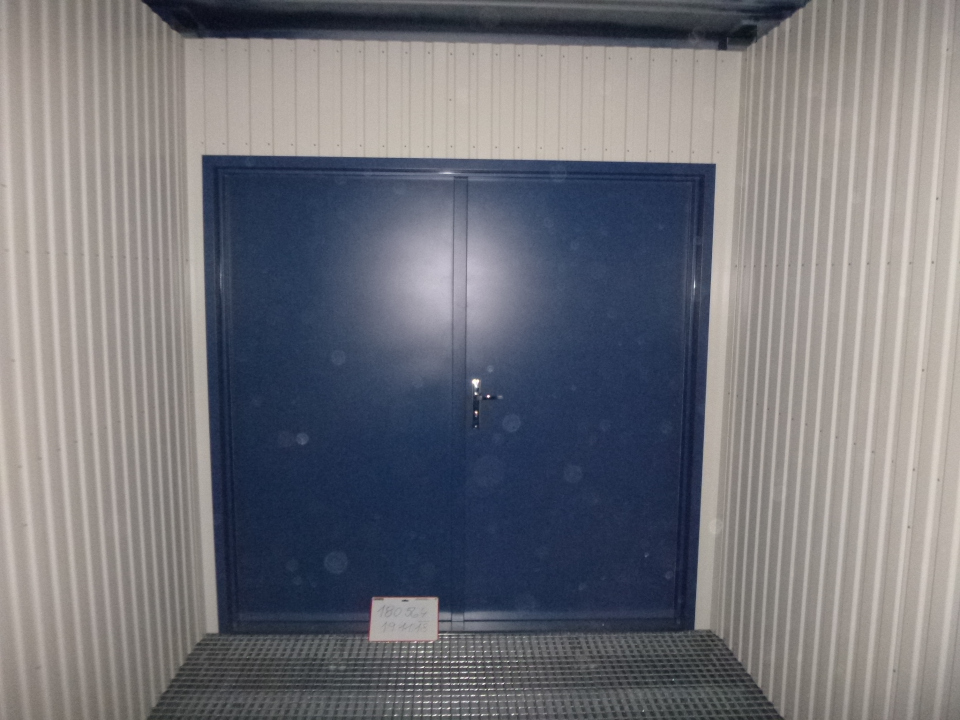 Possibilities of storage containers
Storage containers with a safety collection tank are also a possibility. This type of container is used for storing environmentally harmful substances or equipment from which liquid could leak which would contaminate the soil under the container.
Pallets made of steel profiles in the lower part of the container frame serve for moving them with a forklift truck. For handling by crane, the container is equipped with crane lifting lugs placed in the supporting frame.
Why choose storage container from WAREX?
Lengths up to 10 meters, width up to           3.5 meters and height up to 3.5 meters
We implement on request fire resistence and any other technical solutions above standard design
Variability, individual solutions, customer service
Ask us
Fast and unbound!
Are you interested in our production program, but not sure if this is right for you? There is nothing easier than to contact us. With one of our experienced dealers you will quickly find out everything you need!
Ask
More tips for modular buildings