Modular nursery building
The possibility of building a nursery as a modular building has undeniable advantages. Natural demographic development means that sometimes there are simply not enough nurseries and sometimes too many. The modular building concept allows you to respond quickly to needs and, once the need is no longer present, refit the building for another purpose or remove it altogether. Another advantage is the possibility of using a tried and tested solution multiple times with the same assignment in production and change only the resulting colour.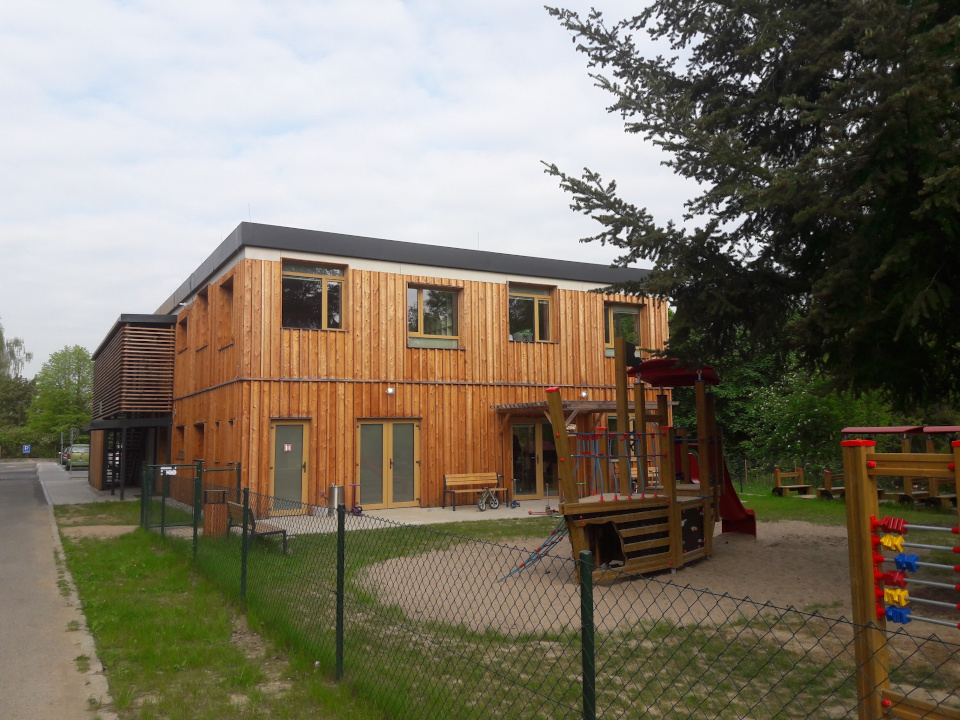 Functionality of modular nurseries
Building a nursery is always a challenge for modular construction. Unlike offices, these modular buildings have to fulfil several different functions. Children play, sleep and eat there. Sufficient sanitary facilities are important, as are storage rooms, cloakrooms and food preparation facilities. Everything must be cosy, colourful and playful – children do not like the industrial style.
Light and heat
It is important to have enough light as well as good thermal parameters. Here, the variability of the modular solution is most apparent, and it is possible to show all the possibilities of space arrangement and use of various types of individual modules or residential units.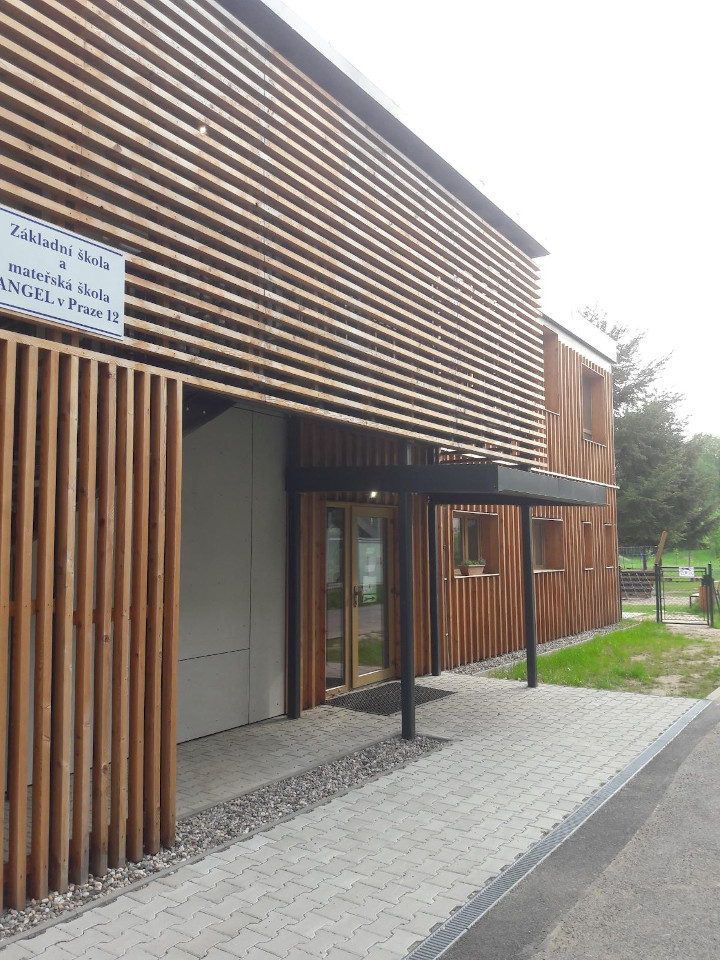 Other modular school facilities
Modular buildings are also used in education for specialised secondary schools. These schools are not attended by enough pupils to pay for large-scale constructions using a reinforced concrete frame, and so on. Modular constructions offer an economically efficient and elegant solution to meet the specific needs of the school.
If the school lacks a sufficient number of specialised classrooms in the main building of the school, it is possible to complete the necessary infrastructure on the school grounds. These can be, for example, laboratories, a library, or multimedia reading rooms. Residential halls, student dormitories and school sports facilities are also common modular constructions.
Why choose modular construction from WAREX?
Lengths up to 10 meters, width up to             3.5 meters and height up to 3.5 meters
We implement on request fire resistence and any other technical solutions above standard design
Variability, individual solutions, customer service
Ask us
Fast and unbound!
Are you interested in our production program, but not sure if this is right for you? There is nothing easier than to contact us. With one of our experienced dealers you will quickly find out everything you need!
Ask
We choose from realizations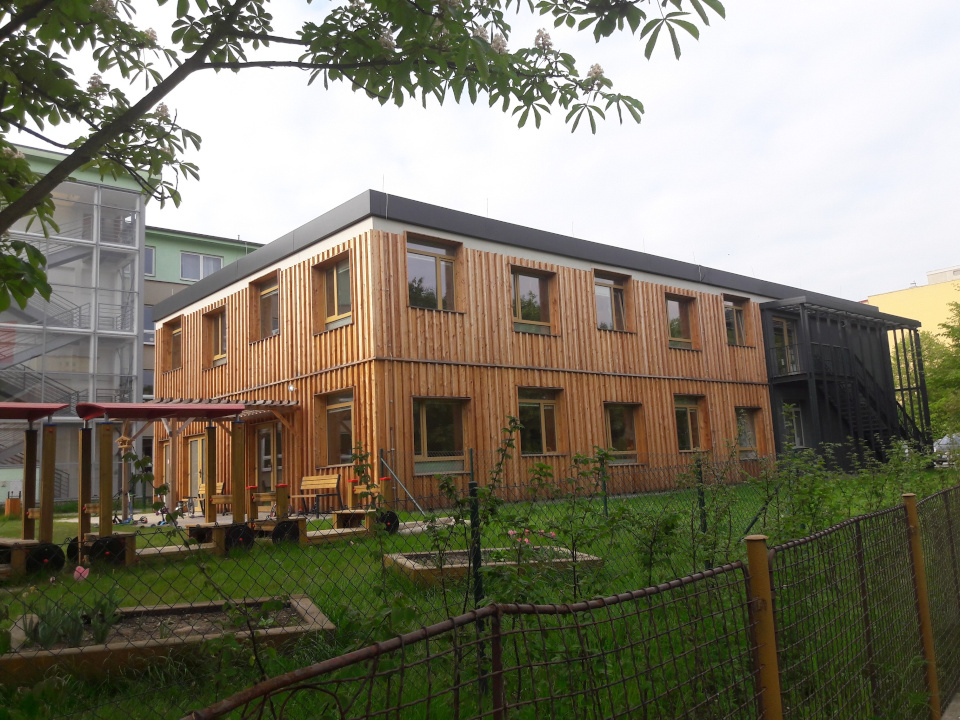 Kindergarten ANGEL from a modular container construction
Place of construction: Prague | Type: MODULAR BUILDINGS | Year: 2017 Place of construction: Prague
Type: MODULAR BUILDINGS
Year: 2017
WAREX spol. s r.o. implemented a very nice project of the Kindergarten in Prague 4 in cooperation with the architectural office PIKAZ s.r.o. We are pleased that our building has become one of the registered buildings in the Czech Architecture Prize 2018 competition.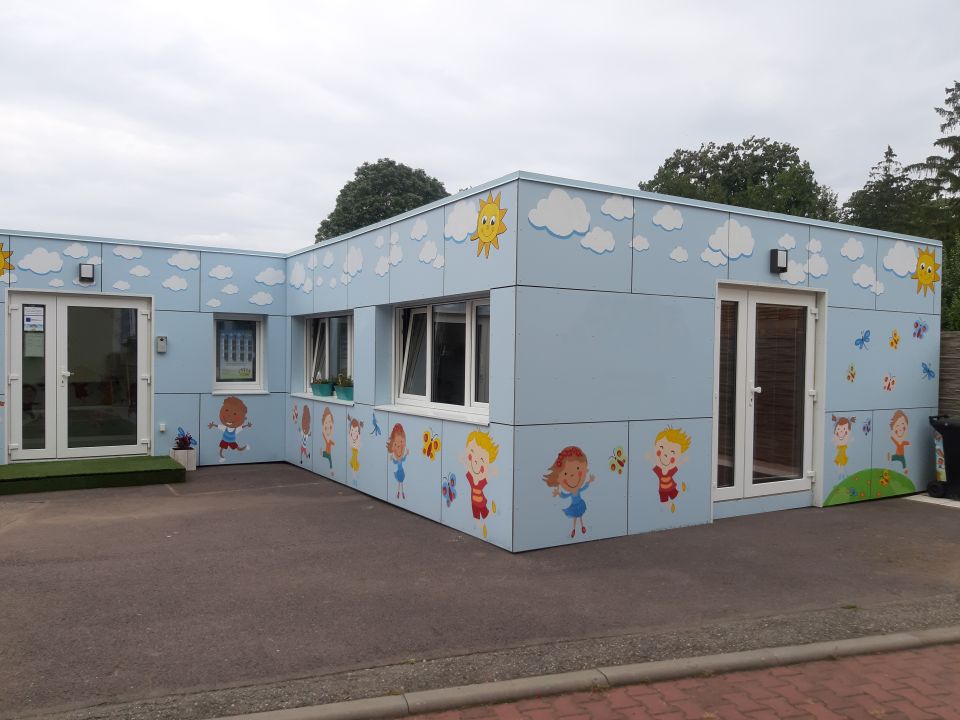 Long-term rental of a kindergarten
Place of construction: Czechia | Type: MODULAR BUILDINGS | Year: 2020 Place of construction: Czechia
Type: MODULAR BUILDINGS
Year: 2020
The building is a project of long-term rental of a kindergarten for 20 to 25 children with underfloor heating, SDK design with Cetris facade cladding with a built-up area of ​​173m².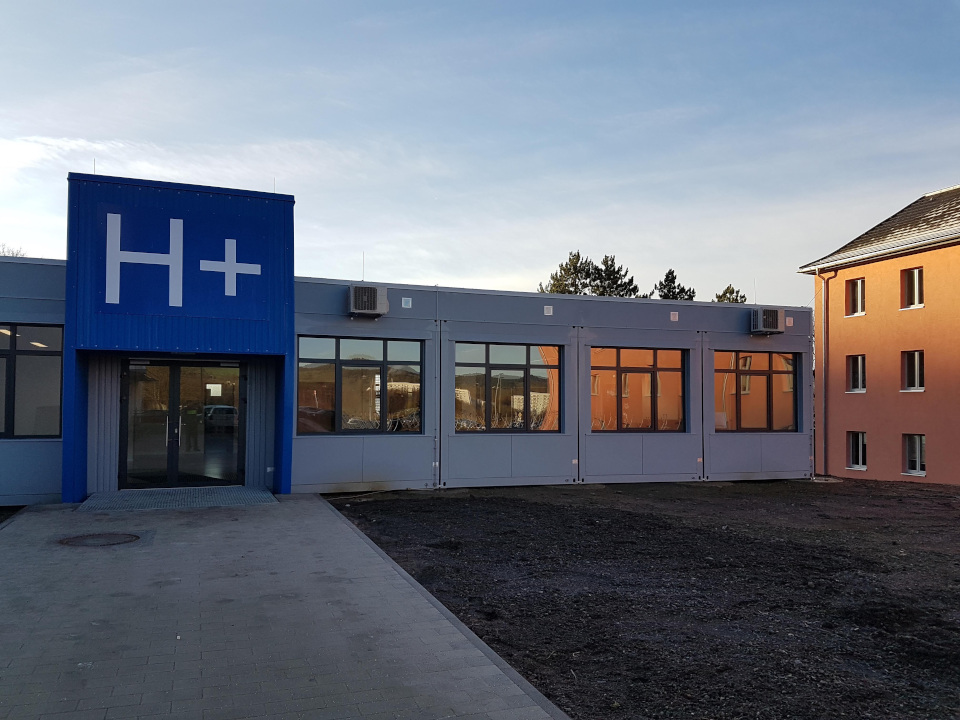 Modular buildings – Police school
Place of construction: Germany | Type: MODULAR BUILDINGS | Year: 2020 Place of construction: Germany
Type: MODULAR BUILDINGS
Year: 2020
47 modules with a built-up area of ​​approx. 922m², with an adjusted external module height of 3.3m.
More tips for modular buildings