The most typical implementation
Facilities from residential containers can be used for manufacturing companies, stores, family and entertainment centers, rescue units, transport companies, environmental companies, etc.
Options
It goes without saying that the appearance can be customized from different materials and in different design variants. The modules meet all requirements for a functional and modern work environment.
Why choose modular construction from WAREX?
Lengths up to 10 meters, width up to             3.5 meters and height up to 3.5 meters
We implement on request fire resistence and any other technical solutions above standard design
Variability, individual solutions, customer service
Ask us
Fast and unbound!
Are you interested in our production program, but not sure if this is right for you? There is nothing easier than to contact us. With one of our experienced dealers you will quickly find out everything you need!
Ask
We choose from realizations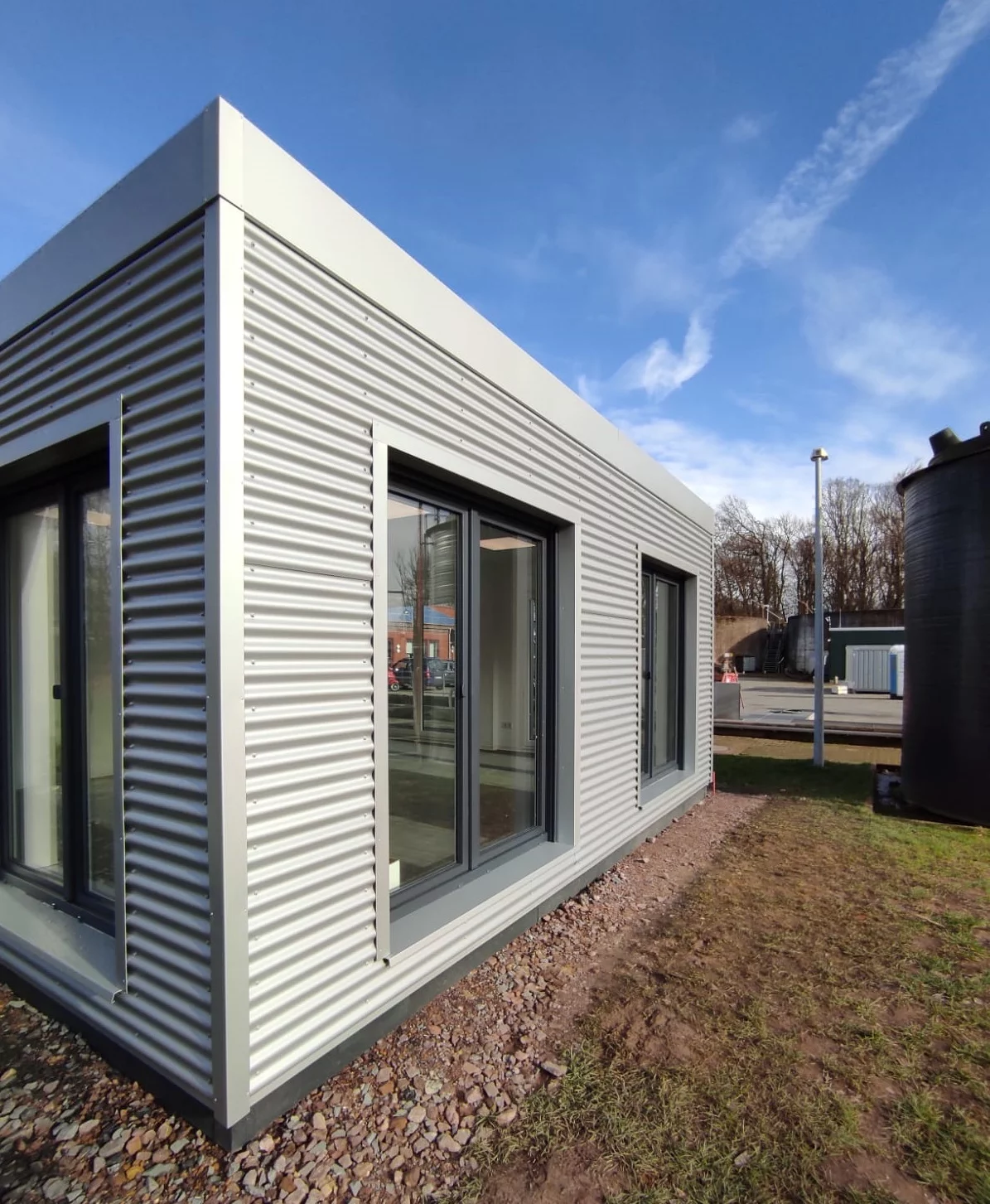 Background for a central wastewater treatment plant
Place of construction: Czechia | Type: MODULAR BUILDINGS | Year: 2021 Place of construction: Czechia
Type: MODULAR BUILDINGS
Year: 2021
We manufactured and supplied the background for a central wastewater treatment plant in Germany.
More tips for modular buildings